I listened and watched all that has been happening with respect to Nouman Ali Khan with great pain but in silence. Hoping that I would see justice prevail. Even more so because of those involved in this 'duel' if I may be allowed to use the term. Naturally the expectations of lay people like myself are higher when it comes to those who are defined as people of knowledge.
But what do I see, days after the breaking news headlines?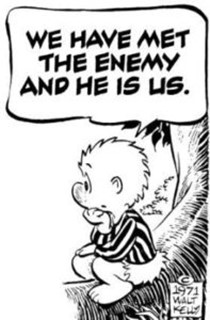 Allegations, insinuations, 'advice' which pretends to be objective, but which is insinuation in disguise with only the name of the alleged offender missing. As a stupid, ignorant old fakir without any big-name Islamic universities to my name, I must object. I have seen and listened (forcibly as people send me all kinds of 'news' items from FB of which I am not a member) enough.
On the authority of Abu Sa'eed al-Khudree (R) who said: I heard Rasoolullahﷺ  say, "Whosoever of you sees an evil, let him change it with his hand; and if he is not able to do so, then [let him change it] with his tongue; and if he is not able to do so, then with his heart — and that is the weakest of faith." [Muslim]
Rasoolullahﷺ  didn't leave us with an option. It is hand or tongue. Simply sitting by and watching the fun, even if you hate it, is not an option as that is a sign of a fatal spiritual sickness; the weakness of faith which Rasoolullahﷺ called, 'weakest of faith.' So, here is my two cents worth – not for you, the reader (you can take it or leave it), but as my witness to my Rabb to show that I didn't simply sit and watch.
What is happening – my take on it.
A person, a teacher of Qur'an, is being accused of 'inappropriate' behavior with female students.
What is the nature of this inappropriate behavior? Not known.
What is the proof that it happened? Not known. I say this because whatever I saw is not evidence admissible in law.
Who raised the complaint? Not the alleged victims. But someone else.
Why did the one who brought the complaint in public, do so when the alleged victims didn't? Not known.
Was the complaint raised with any competent authority to deal with such complaints? Not known.
What is the purpose of making public statements on FB and other social media? Not known.
I think this list is enough for the present.
What should have happened?
The victims should have raised their complaint with the competent authority i.e., police, courts of law, Shari'ah courts, council of senior scholars, human rights authorities and so on. There are plenty of them available and the matter should have been raised with them.
Evidence of wrongdoing should have been presented to them.
Action should have been initiated by them if the allegations were proved right.'
Reparations, compensation, and punishment should have been awarded.
Instead, what happened and continues, we all know and so I won't insult your intelligence and waste your time by listing it.
What must you (everyone other than the victims) do?
 SHUT UP! And fear the Day when you will meet Allahﷻ.
What must the victims do? Please read what I have written above.
What should absolutely STOP right away? Facebook posts, social media gossip, WhatsApp forwards and all the mudslinging that is going on, even though some of it is sought to be camouflaged as 'good advice'.
Please remember that in Islam there is a law. And it is not to condemn and damage a person without proper evidence. In this case, the damage is done already. Whatever happens now can't undo that damage, especially if it comes out that the accused was innocent. Those who caused this damage may like to contemplate on how they are going to answer Allahﷻ when they meet Him.
Please note that I am not defending anyone. I am talking about the methodology of dealing with complaints. Justice must not only be done but it must appear to have been done. I am sure you will all agree that in the case in point, justice has neither been done, nor is that any appearance of justice in this whole sad and sordid scenario. What is evident is loose talk at best and an evil intention to cause harm at worst. Allahﷻ knows what it is best.
What is also evident is the incalculable harm caused to the image of Islam, Muslim scholars and the whole work of Da'awatul Islam by the way in which this whole matter has been dealt with, by those who should have known better and by their mindless followers in forwarding messages and gossip. Everyone has been harmed, whether they were associated with this matter or not. Suspicion has been cast on the entire brotherhood of Ulama and the whole work of teaching Islam. Everyone has been tarred with the same brush. And the biggest tragedy is that we still have no evidence that the 'prime accused' committed any crime. Yet, he has been tried and condemned and punished and everyone like him by the actions of those who call themselves his 'close friends' and their followers.
Abu Hurairah (RA) said that Rasoolullahﷺ said, "Beware of suspicion, for suspicion is the greatest falsehood. Do not try to find fault with each other, do not spy on one another, do not vie with one another, do not envy one another, do not be angry with one another, do not turn away from one another, and be slaves of Allahﷻ – and brothers to one another, as you have been enjoined."
 And Allahﷻ said:
Hujuraat 49:10. The believers are brothers (in Islam). So, make reconciliation between your brothers, and fear Allah, that you may receive mercy.
I know that I am preaching to the choir here, because there is not one single thing that I have said above that you don't already know. I am still saying it because I think this reminder is necessary. I ask Allahﷻ to be my witness. Ask your heart because Rasoolullahﷺ  told us that the heart of the Muttaqi is the best Mufti.
I don't say that abuse of authority is not happening. It is and that too more widely than we like to admit. The victims of abuse are often shamed into remaining silent. The argument, 'Allahﷻ will reward you and punish the offender', is used to prevent them from going to the authorities. Offenders (Ulama) also misquote and misuse the Shariah to justify their wrongdoing. I recall a case where a married man (A'alim) who used to teach at a Muslim school married a fifteen-year-old student. When he was confronted, he said, 'Multiple marriages are permitted in Islam and the girl has attained puberty and is a consenting adult.' I consider this a gross abuse of privilege and a distortion of Islam and its laws to suit the carnal desires of the man. The fact of the matter is that the girl's parents didn't send her to the school for her to be targeted by her teacher in a sexual way and even if he married her, that is not why she was sent there. His behavior violates all rules of decency, safety, and privilege even if he can find some law in the Shariah to misquote to support his wrong action.
I totally agree that abuse of authority must be punished and in an exemplary way. But to do it like this, without proper evidence and by rumor mongering, only strengthens the hands of the offenders because when the evidence is not forthcoming or is not admissible, then they will claim that they had been wronged, when in fact they were the predators and not the victims.
Subverting justice can never serve the cause of justice. ⁠⁠⁠⁠