Chacha, did you hear what I said?
What did you say Sangeet Som beta?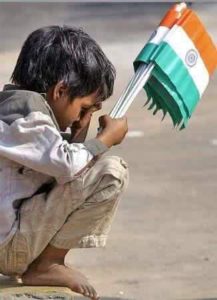 I said that Shah Jahan was a traitor and an enemy of Hindus who wanted to wipe them out and that the Taj Mahal is a blot on Indian culture.
Shabaash! Kya baat hai! Teri tho jai ho! But tell me, how can a king be a traitor? After all he owns the country. So, who is he traitoring against?
Aray Chacha, baal ki khaal mat nikalo. Sala Musalman tha na! Tho traitor hi hua.
Mera nahin chacha, Sala Shah Jahan! Woh tho Musalman tha na! Sab Musalman traitor tho hotay hain!
Achcha yeh bol Sangeet, how could he have been an enemy of Hindus when his mother was Hindu, his Nana was Hindu, his Nani was Hindu and his Dadi was Hindu? He probably had more Hindu blood in him than Muslim blood. Maybe there was a Dharam Yudh happening in his veins daily between the Hindu corpuscles and Muslim corpuscles.
Sach Chacha? Who was his mother?
His mother was Jagat Gosaini, the daughter of Udai Singh of Marwar. His Dadi was Jodha Bai, (also k
nown as
Harkhan Champavati), daughter of
Raja
Bihari Mal of Amber (Jaipur) and the wife of Akbar. So that means Shah Jahan's mother, both grandmothers (Nani aur Dadi) and maternal grandfather (Nana) were all Hindus.
Aray! Bas karo Chacha. What does it matter all this history? They were all bastards. Looks like you are also becoming antinational. Better watch out! Warna andar ho jaogay!
Achcha Sangeet, yeh tho bata, ab is Taj Mahal ka kya kiya jaye? It brings in a lot of revenue and is a global icon, one of the wonders of the world.
Chacha, I have a great plan. As for revenue, let us ask Jay bhai to deal with it. He has shown what a great businessman he is. He will make sure that the revenue comes. Kahin say bhi aanay do. Paisa tho paisa hai. Aajayega don't worry Chacha.
And the Taj Mahal itself?
Yeh bolo Chacha! Yeh hamara BJP ka sitara kahan say utha?
Sangeet beta, wo tho bahut asaaan hai – Babari Masjid say. Advaniji ka Bhagwan bhala karay, unhon nay Babar ki santaan ka nishaan mitaya, aur BJP ka sitara utha. Par unka sitara tho doob gaya na!!
Aray Chacha you get sidetracked. Unka sitara rehnay do. Modiji ka aur BJP ka sitara tho waheen say utha. Ab dekho Chacha, Modiji nay achchay din ka wada tho kiya hai. Zara der ho rahi hai magar zaroor aayengay. Par beech mein 2019 ka election hai. Tho main Modiji ko yeh salah denay wala hoon, ki aglay saal, Taj Mahal ka bhi wahi karo jo Babari Masjid ki kiya. Yeh bhi to Babar ki Santaan ka nishan hai. It is a blot on our culture. Demolish it and ride the wave into Parliament. Phir aglay paanch saal ki chutti. Bolo kaisi rai hai?
Sangeet beta, tu to bahut chatur nikla. Kya baat hai. Taj khoda aur kaun nikla? Par yeh bata, ek badi samasya hai. Yeh Wah! Taj kay ad ka kya karen? Taj hi nahin rahayga tho phir ad kaisa?
Aray Chacha, lagta hai tum budhapay mein satya gaye ho! Bolo chai mein kya daaltay ho?
Tho Wah! Taj kay bajaye, Wah! Mata bolayga. Baat bhi sahi aur culture bhi sahi. Samjha kuch!! Aisay hi MLA nahin bana hoon!!
Wah! Sangeet beta! Teri jai ho!!