Whose responsibility is it to make a marriage happy?
Your marriage is your marriage because it is your marriage. Naturally it is the responsibility of both people like in any agreement. It is important to recognize and accept this responsibility so that you will then do what it takes to fulfill it. As I mentioned above, I advocate sitting down and having a dialogue before you get married about what each one is supposed to do. Say it to each other and agree on it. Don't leave it to guesswork and discovery. That leads to misunderstanding and disappointment. A good marriage is a dream. So is a nightmare.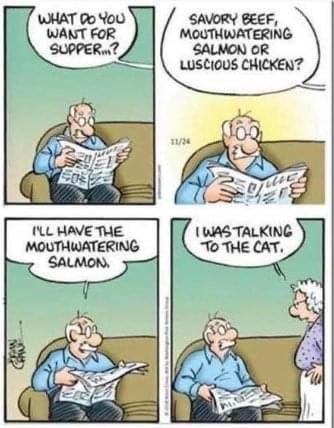 To make it come true you must wake up and work. If you expect your wife to cook for your friends who you will bring home from time to time, say it. And define 'time to time'. If you expect your husband to pick up the food on the way home with his friends from the restaurant, say so. If you expect your wife to make breakfast for you and sit with you watching you get outside your eggs and toast, say so. If you expect your husband to bring the eggs and toast to you in bed (never really liked the idea of eating without first brushing my teeth), say so. What I mean is that in marriages, it is often the so-called 'silly things' that lead to trouble. So silly or not, say it if it is important to you.
My second Cardinal Principle – Concern, is what is most important to remember. If you apply the Golden Rule – Do unto them as you would have them do unto you – you can't go wrong. The virus that kills marriage is a two-letter word – ME. To get you must give. What you have in your hand is your harvest. What you sow is your seed. To get a harvest you must first sow the seed. Remember that the harvest is always more than the seed. So, give and give with grace, with love, with joy. And you will get much more than you bargained for. Show consideration for your spouse. Do things without being asked. Be aware of what they like the most and do it. Try to please them. Don't play power games. The marriage is not a contest to get the better of the other. Playing politics with your spouse is Russian Roulette. One chamber will fire, and you will drop dead. You are not in a race or in a WWF wrestling match or in a competition to see who is more powerful. Remember that every time you 'win' the other person loses. And losing is something that nobody enjoys. So, at some point they will get tired of losing and you have no marriage. And that is the biggest loss that you brought on to yourself. A marriage is a relay race – long term, passing the baton to the other at each stage and the team – in this case the two of you – wins.
In today's times of pre-nups, fast track divorces and even websites as matchmakers, what kind of mindset should people have when getting into a marriage?
Today we live in a world where selfishness is not a sin anymore. However, changing your mind about an evil does not make it good. You will get sick even if you fall in love with the virus. People wanting to get married must learn to think about the other and to consciously give him or her precedence. If you can't do this, your marriage will break down sooner or later. Our lifestyles, the internet, social networking and talking to people across the world from other cultures, the TV with its unreal, fantasy world of soap operas are all designed to destroy marriages. They promote ideas that are either directly destructive or lead to the killing fields of marriage. These serials glorify disrespect for elders, extramarital affairs, destructive competition, ostentatious consumption and generally behavior that is destructive and negative for all concerned except for those who make the serials. A good marriage is about living in the real world, not in a world that is neither bold nor beautiful.
Is the 7-year itch based on statistics or research? In your mind, does it exist?
I don't think there is any such thing. Looking outside your marriage for companionship which can then lead to a breakup, is a sign of intrinsic unhappiness. If you feel it, the thing to do is to face it and deal with it. Not look outside. Talk to your spouse with care and respect. If necessary, seek external help to facilitate that conversation. Reorient yourself keeping the health of the marriage as the primary consideration. The problem with 7-year itches is that every 7 years you are older and less desirable. Then where will you go?
How important are children to have a happy marriage? Some couples cannot have children, others choose not to.
I don't think children either make a marriage happy or unhappy. It is more their upbringing that makes the home happy or not. Children give the parents a common interest but for a marriage if the only thing in common is the children, then something is wrong. On the converse side children take a lot of time and attention and energy and this can be difficult to handle for many people. But if the spouses share in the work of raising children and take the trouble to raise them well, with good manners, values and attitudes, then they can be a huge asset for the marriage.
What can couples do to keep the bespoke "spark" in the marriage?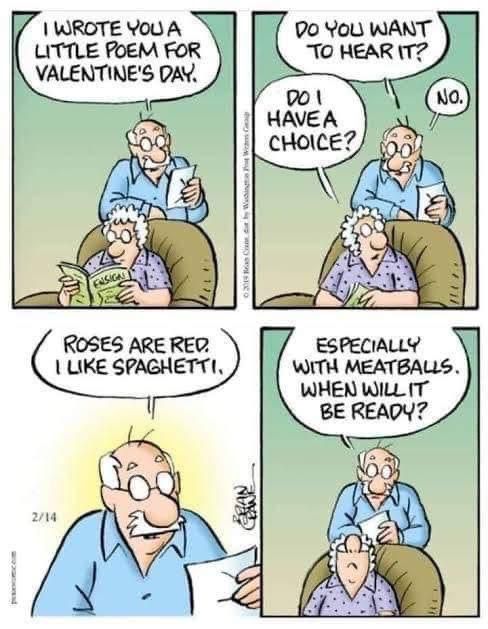 Appreciate each other and express this appreciation daily. Catch each other doing right. Do things for one another only to see the smile on the face. Invent your own language which only the two of you understand. My wife and I used to keep a book on a table in the house in which we would write things we liked about each other or something nice we wanted to say to one another. We did say it as well but sometimes writing is easier. Give flowers and chocolates. Men also like flowers, remember. Second most important rule: Don't react to everything that the other says. Take 10 deep breaths. Then forget it. Reactions produce reactions and, in the end, the matter is taken out of your hands.
Finally, never go to bed, mad at each other. Always make up before you go to bed. Cuddle up together and sleep. Never quarrel in the bedroom. Never in bed. Make this a rule. If you have a problem, deal with it in the morning. Usually by the morning it would have solved itself.
Well, depends on what is meant by 'fighting'. If it means trying to get the better of each other in an argument and being manipulative and dishonest to win, then it is definitely not healthy. If it means arguing as in a friendly fencing match between equal intellects that leads to good feeling, then it is good. Avoid power games like the plague. Many marriages turn into daily competitions between the spouses to see who can control the other. This takes many apparently benign and legitimate forms. But they are all illegitimate, subversive, and destructive to the marriage.
Some people use religion as a means of control and invoke religious rulings and promise the other brimstone and hellfire for disobeying some whim or fancy of theirs which they couch in terms that make it seem to be Divine disobedience. In many cases it is people (mostly men in this case) who have not done anything significant in life and are suffering from an inferiority complex and can sense that they really don't command any respect on their own, who use religion and religious rulings to enforce their will on the woman. Women use religion to compensate for their own feelings of inadequacy where they feel that they are not loved or desired as much as they would like to be. 'Should' is the most useless word in the language. If people did what they should then the world would have been a different place. In such cases both spouses need to look at the real drivers behind their apparent religious orientation because it has nothing to do with the Almighty. Power games come in many packages. Spouses use children as pawns in their games at getting the better of each other. Others use health concerns, eat more, eat less, joint family rules, cultural taboos, and many other things. All are power games, and all are destructive.
How important is money to keep a marriage happy?
Not important at all. Both financial hardship and plenty can be a source of bonding or a source of drifting apart. It is mutual respect and concern for one another that counts. And that is a result of character, piety, learning, nobility of conduct and deportment, confidence, trustworthiness, dignity and grace, genuine desire to please one another and to place the need of the other before and above one's own. None of these are things that money can buy or that we need money for. Marriages are happy or break up for reasons other than money. Money problems are not money problems even when there are money problems; if you see what I mean.
What are the worst things couples can do to a marriage?
Lie, betray trust, cheat, play power games. Also making fun of one another as in mocking. Showing disrespect in the name of humor. Humor is to laugh with someone, not to laugh at them. Lastly but by no means the least, by being overly self-focused and showing disregard and no concern for the other. Honesty is still the best policy in 2022 and will still be the best policy in 3022 if the world lasts that long.
Should people resort to white lies or tiny lies to keep the peace?
There's a difference between telling lies and not divulging all the details. Not divulging all the details, for example about your friendships before marriage, is not wrong and is a very wise thing to do. The spouse has no need to know, and it is something that does no good to the marriage no matter how 'broadminded' the spouse may be. But to tell a lie is wrong and goes against the grain of all that I have said above. Incidentally 'white lies' is a racially color biased term, like 'black sheep', 'nightmare', 'black heart' and so on; the legacy of English which is originally the white man's language. Knight in shining armor can be all black too – black shines even more than white if you notice.
Having said that, telling 'the truth' inappropriately or in a harsh manner does no good either. Being silent is an option that is worth exploring. For example, if the toast is burnt or the food has no salt, or something is not to your liking there are many ways of saying it. But you also have the option of remaining silent in honor of all the times that the food was delicious. If the husband comes home cranky it is irritating but you have the option to remind yourself that a nice cup of tea and talking about something else is probably more productive than saying, 'Don't bring your office home.' You would be justified in saying so if you did, but sometimes it is better to be kind than to be justified. Diplomacy and wisdom are great virtues and most useful in a marriage. Not rubbing their nose in it is wise. Turn away gracefully. Don't watch their discomfiture. Spouses realize that they are wrong but may not necessarily grovel at your feet and beg forgiveness. It is wise to leave them alone and not demand groveling. People's dignity is important to maintain. Be it a management – union negotiation or a domestic disagreement, it is important to allow the one who is wrong to 'save face'. To insist on humiliating them is to burn bridges to future relationship. Remember that you are also human and will surely be wrong one day. Don't create a situation where the other is waiting for that day to return your favor.
Does it help couples when they talk about their problems? To whom, a stranger or someone they know?
It is helpful for couples to talk about their problems to someone they respect and whose advice they are willing to listen to. Usually, it is better to talk to strangers as they are perceived to be fairer and more objective, as they don't know either party but really it doesn't matter as long as it is someone you respect and who you have decided to listen to, meaning to obey his or her advice. As I have said earlier, before you go to talk to anyone, decide if you are going to listen to what they say even if they don't agree with you. If you are going to someone with the expectation that they must agree with you and support your stance no matter what it is, then don't waste your and their time. No self-respecting, honest arbitrator with any dignity will agree to be biased in favor of one party or the other. If they do, then they are not fit for the position.
In conclusion I would like to say that a marriage can be as good or as bad as you would like to make it.
It is literally in your own hands.