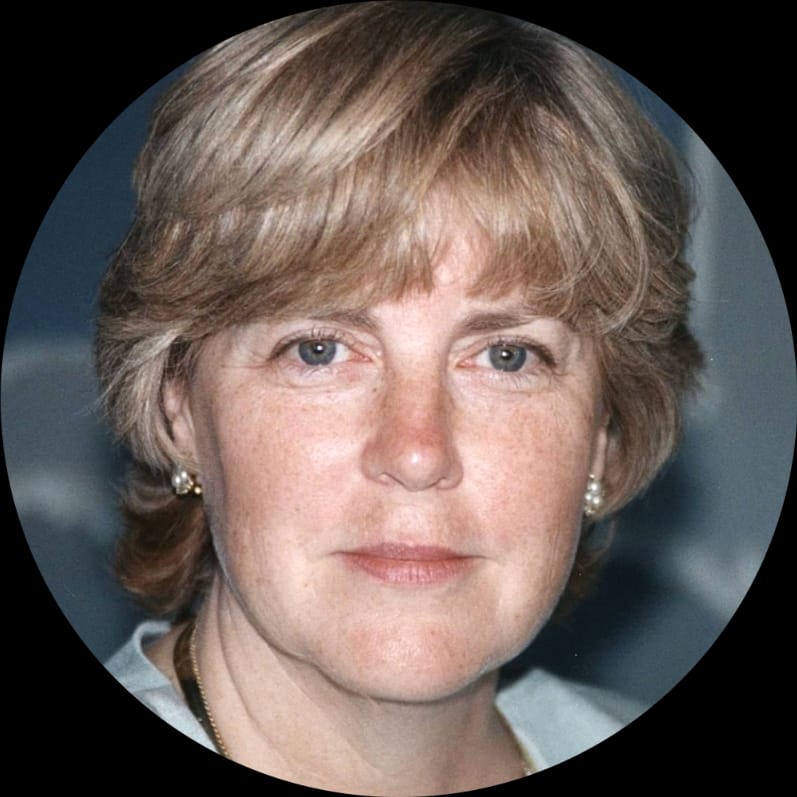 I first met Bonnie in India at a GE LC course in 1996 in Goa, India. Bonnie was head of training for Asia and flew in from Hong Kong for this course. I had just launched my career as an independent trainer/leadership consultant (at that time it was 99% hope). It was my first year and I lived in Bangalore. Bonnie was auditing the course. About midway into the course she asked for a meeting with me. I was terrified because I thought I had done something wrong. Why else would the GE head of training want to meet me in the middle of a training course?
Anyway, we met over coffee and she said to me, "I have two questions to ask you. One, would you like to go to Crotonville to audit the NMDC and get certified to teach it globally?" I replied, "Would I like to go to heaven when I die?" She laughed and said, "Okay that is settled. I will put that in motion. Second question, would you like to work for GE?"
Now, I was not sure about that. Not because (apology to Shakespeare) I loved the idea of working for GE less but because I loved the idea of being an entrepreneur, more. I was a very hungry entrepreneur at that time, but I was my own boss with the independence to starve to death if I wished without writing an application letter and waiting for permission from anyone else. So I hesitated. Bonnie said to me, "Let's do this. If you like, allow me to interview you for GE. I will do a real interview as I would for anyone who had applied for a job in training. You have not applied. I am suggesting this after seeing you work here. So that's a positive for you. Let me do the interview and then we can decide." I agreed. After all what did I have to lose? And being interviewed by a GE leader is a feather in the cap anyway.
We did the interview the next day. Bonnie insisted that was necessary for both of us to make it real. I was very nervous. At the end of about 90 minutes, Bonnie said to me, "Okay Yawar. As far as I am concerned you are hired. If you accept, I will send you the formal offer letter and you are in. What do you say?" I asked for some time to think and we agreed to meet after class that evening for some more coffee.
At that meeting I said to her, "Bonnie, I am most grateful to you for interviewing me and even more for selecting me and offering me a job in GE. But I must respectfully decline." She asked me why?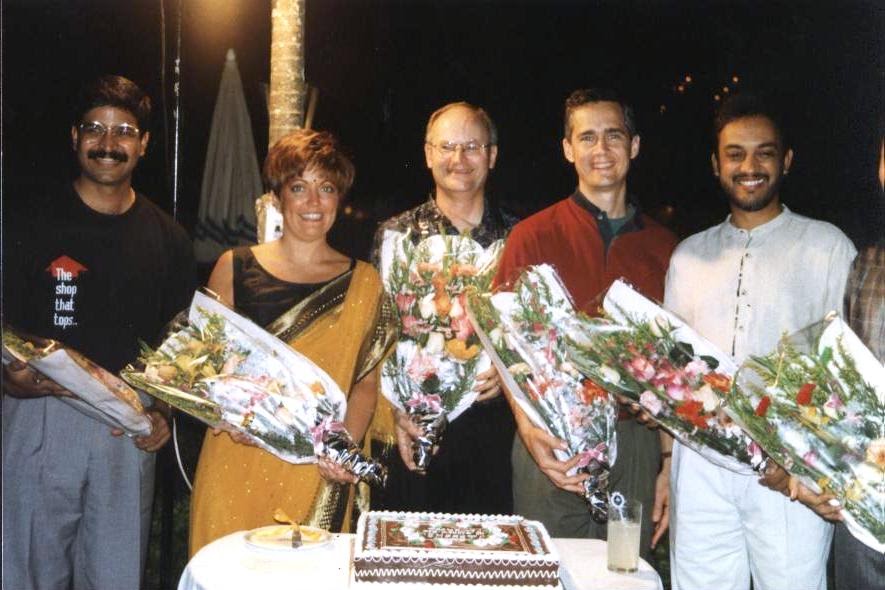 I said to her, "I have just started out as an entrepreneur and want to give it a real try. I am hungry and struggling. I need the money very badly. I have no contacts or network. I literally don't know if I will have money to pay my rent next month. But I love it. I love the independence. I love meeting so many different people, companies and the different challenges. I love the learning which can only come thanks to the diversity of experience that my independence gives me. In GE I will only teach Crotonville courses in or outside Crotonville. I will only meet GE people, listen to GE leaders, talk GE jargon, and be surrounded by GE. I love GE people and live by GE values and speak GE language to the extent that when I am running a GE training course people ask me which GE business I am from. So, there is nothing new that will happen to me in GE. While in being independent, I find excitement, newness, challenges, risk, and literally danger and I love it."
Every time I think of my journey of entrepreneurship, I realize that I didn't become an entrepreneur when I launched my company in 1994, but when I answered Bonnie McIvor's question about why I was not accepting her brilliant offer of a job in GE. That was the critical incident which decided my destiny. And I thank Bonnie for being the catalyst who made it happen. If she had not interviewed me and made the alternative – going back to work for a corporate entity and in this case, one of the biggest and best in the world at the time – so real, I would not have been able to get the clarity I did get, about the reality of entrepreneurship. And I would not have been able to make such a clear choice. It is choices which make or break our careers and lives. Until we make the choice nothing happens. But when we choose, one door opens and another one shuts. For me the door to building a global practice, traveling all over the world and friendships with people from diverse backgrounds, races, cultures, and nationalities, opened with that interview.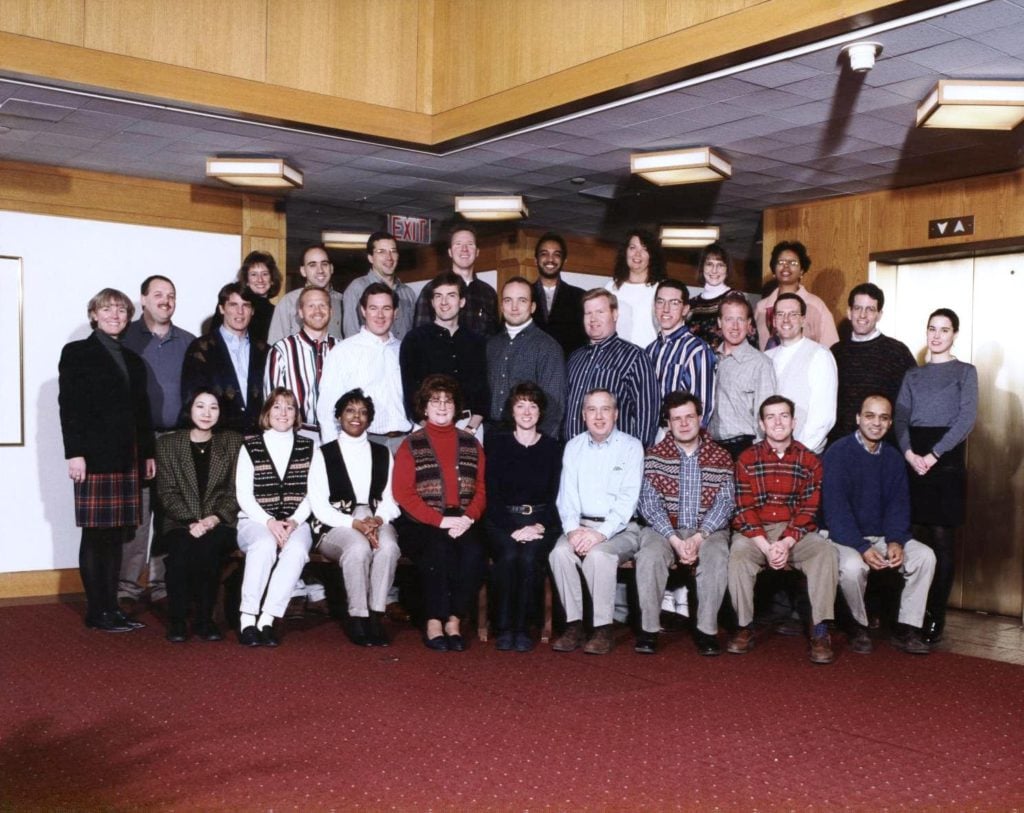 Bonnie looked at me and said, "You didn't disappoint me. If you had accepted my offer, I would have been delighted but disappointed. I expected to hear from you what you said but was afraid that maybe the glamour of a GE job, especially at this stage of your life would tempt you. I am very glad it didn't. I think you will be hugely successful as a leadership consultant. I wish you all the very best and see you in Crotonville for the NMDC audit."
I did the audit and joined GE's Global Leadership Development Team at Crotonville as an external consultant, not a GE employee. In the 90's GE had one of the best teams of leadership trainers and a culture that supported leadership education totally, from Jack Welch downwards. To be a member of that team meant exposure to GE's global culture and uncompromising quality standards. It was in 1994/5 that GE started its 6 Sigma initiative and it permeated everything, especially training. It was a tough, highly challenging and often unforgiving atmosphere. I loved it. The biggest advantage it gave me, which all tough, high quality work gives, is reputation. And reputation is worth more than money. It is identity, differentiation, brand. It opens doors for you in places where otherwise you would never gain entry. In those years when I was trying to build my clientele being a GE Crotonville trainer was worth more than gold. I owe that to Bonnie and Carla Fischer, my other dear friend in GE Crotonville who sponsored me to do the MBTI certification at Otto Kroeger, Fairfax, VA. Carla and Bonnie were instrumental in my life as a new-born consultant/trainer and I am most grateful to both of them.
The next time I met Bonnie was in London when she was heading training for Unilever. We had lunch. It was another lovely meeting and we spoke of old times and experiences.
I moved to America in 2019 and have been trying to find Bonnie to re-connect with her. Tragically, I was able to do it only now. Find her, that is, only to discover that she is no more.
We all go and one day, so will I. I want her family to know that she left behind wonderful memories in my heart. She was a wonderful human being and it was my pleasure and privilege to call her my friend.