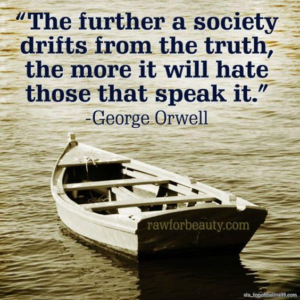 In the drama called India we are about to open a new scene. Actually, a new episode of an old story – the so-called Babari Masjid dispute. The attempt by the spin doctors is to make it sound like the usual, 'We Hindus are being reasonable, peaceful, non-violent and accommodative as usual. You Muslims really must get your act together and stop being a hindrance to development, fulfillment of Hindu aspirations and general goodness all around. You need to accept that you guys in 2017 are responsible for what your ancestors did in 1600.'
'But they were not our ancestors.'
'Ah! Who cares? A mere matter of detail, which spoils the story line.'
'But how can I be responsible for something that allegedly happened (no evidence that it did – temple destruction and masjid construction on top of it) 400 years ago, when by the Law of the Land, I am not even held responsible for a crime committed by my biological, genetically verified father?'
'There you go again. Facts, evidence, proof. We are talking mythology, belief, faith. Agh! Can never have a rational conversation with a Muslim. In any case this is one of the several things wrong with the Law of our Land. Anyway, why don't you be reasonable and see it our way. We want the land. We helped you by removing the mosque. All that remains is for you to be reasonable and let go. What's so difficult about that?'
Indeed, what is so difficult? Being Muslim and addicted to facts, let me state what I know about the so-called Babari Masjid dispute. I am not going to write about its history. Those who want to know can ask Google. Here are some links which make interesting reading:
http://indiatoday.intoday.in/story/1990-L.K.+Advanis+rath+yatra:+Chariot+of+fire/1/76389.html
https://en.wikipedia.org/wiki/Ram_Rath_Yatra
Our story begins in September and ends in October, 1990. The famous Rath Yatra of L. K. Advani, which was intended to make him the Prime Minister of India, but which gave us someone much more powerful, N. D. Modi. Not quite what Mr. Advani would have wished, but it is all about the plans of men and mice etc. Advaniji's Rath with a Toyota soul, made a Yatra culminating at Ayodhya at the Babari Masjid accompanied by the freed souls of uncounted innocents. It was also accompanied by souls still chained to their mortal existence in bodies of Kar Sevaks, infused with boiling emotion, boundless enthusiasm, enormous energy and murder in the heart. A very powerful combination that is guaranteed to propel any politician to the top. You may object to the fact that it did the job but on the wrong person. Advaniji will no doubt agree with you. But I say to you that reality is what counts, not what you intended to do. Masjid came down, BJP went up and the rest is history.
Then stepped in the spin doctors who have been doing their best to cast a fog over the facts and put Indian Muslims again in a spot, not of their own making. But those who define the language, own the debate. In the language of the spin doctors of the BJP, Muslims are always cast as the villain and, so it shall remain until Muslims decide to break out of the cycle and write their own definitions. Let me therefore define what the problem is:
It is not a dispute between Hindus and Muslims.
It is a case where a protected property belonging to Muslims which the State was responsible to protect was destroyed and the State failed in its duty to protect it.
The Supreme Court is now supposed to examine what happened and pass judgement based on the Law of the Land.
Public opinion has no place in the equation and can't affect the ruling of the Supreme Court, one way or another because Court rulings are according to the Law of the Land and not according to whatever may be popular or acceptable to the public.
There's no question of mediation by anyone (SS Ravi Shankar is trying to get into the act) as there's no dispute to mediate. But that is why they say, 'You can never keep a godman down.' 'Not godman but good man', you remind me. I say to you, 'All godmen are good men in our modern mythology.' Same difference.
The Court is expected to interpret the Law and the Executive is expected to implement and if necessary, enforce it.
QED, as we were taught to say in school and were told that it meant, Quite Easily Done. I am not sure if that is the right meaning, but in this case, it may not prove to be quite so easy.
I am all in favor of standing by a decision of the Supreme Court which is made on the basis of the Law of the Land. After all, that is what Rule of Law is supposed to mean, right? That is what differentiates civilization from barbarism.
We should know. After all we have been civilized for the past 5000 years. Or so we claim.